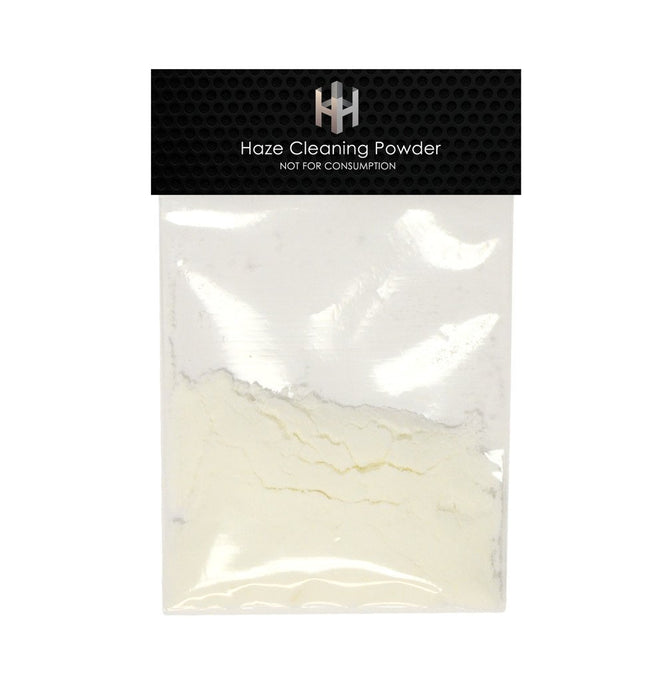 The Haze Cleaning Powder is an organic, coconut based powder which is designed to effectively clean silicone parts of the Haze Dual V3 and other Haze products. Haze uses food grade silicone as lids for the cans as well as the chamber seals that are attached to the doors. The Haze Cleaning Powder will create a cleaning liquid solution where you can simply immerse all your silicone parts. It will dissolve the resin and will not harm the silicone.
Instructions:
1) Pour the 1 pack of powder content into the Haze Cleaning Jar where it is marked.
2) Add water until the Haze Jar is half full.
3) Mix the content with a spoon or by placing the lid on the jar and shaking.
4) Immerse all your silicone parts in the liquid solution
5) Let the silicone soak the solution for 3-5 hours for best results.
6) Remove the silicone parts from the solution and rub/dry them with a clean paper towel or napkin.
Please note, although the powder is organic, it is still not designed for oral consumption.