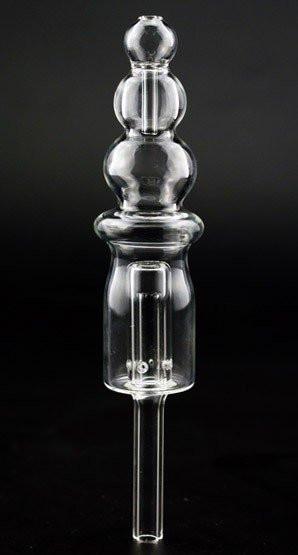 Elev8 Glass Bubbler Mouthpiece
This simple bubbler mouthpiece by Elev8 Glass / 7th Floor allows you to add a bubbler to any SSV or DBV.  If you want a simple water filter for your Silver Surfer or Da Buddha this is the perfect accessory!  
Simply attach the bubbler mouthpiece onto the whip tube instead of the glass mouthpiece that comes with your vaporizer and you are all set.