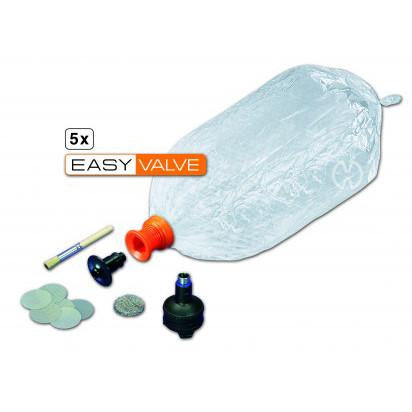 Volcano Easy Valve Starter Set
The Easy Valves take after their name and are the easiest way to use the Volcano vaporizer. Instead of cleaning you just replace the entire bag and mouthpiece!
Included with the Easy Valve set is:
1 x Easy Valve Filling Chamber,

5 x Valve Balloon with Mouthpiece

6 x Spare Screen

1 x Liquid Pad for Vaporizing Liquids

1 x Cleaning Brush.