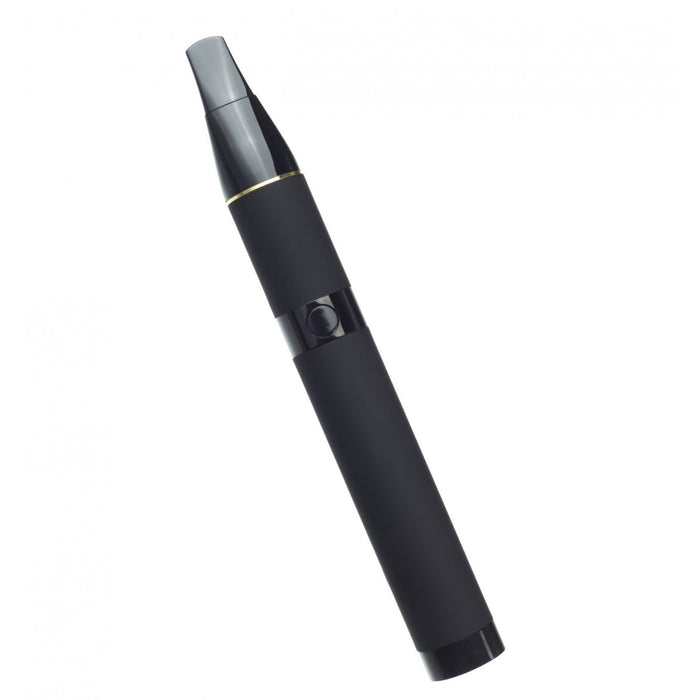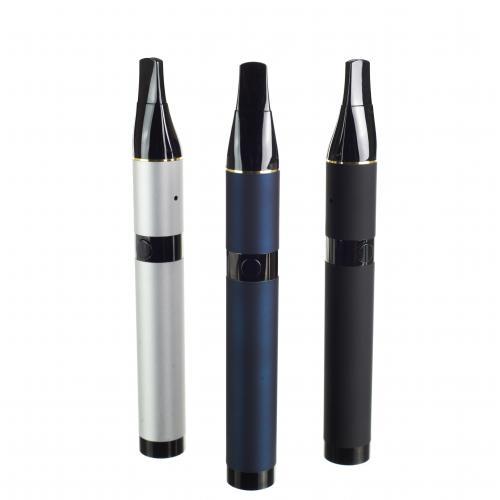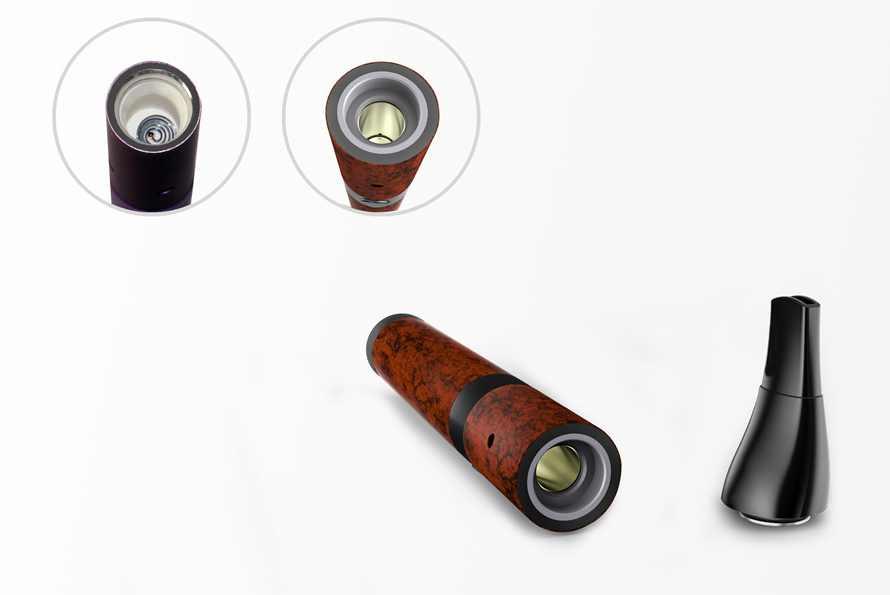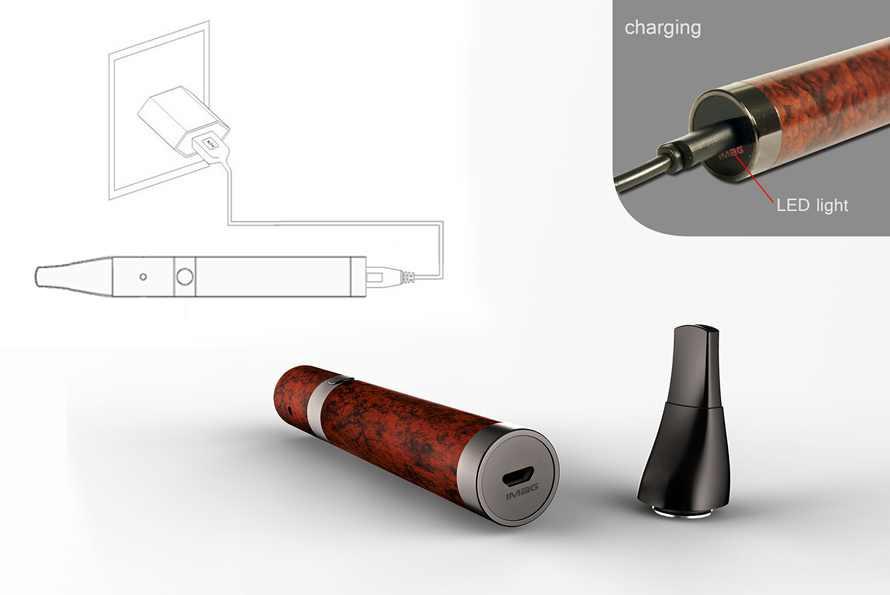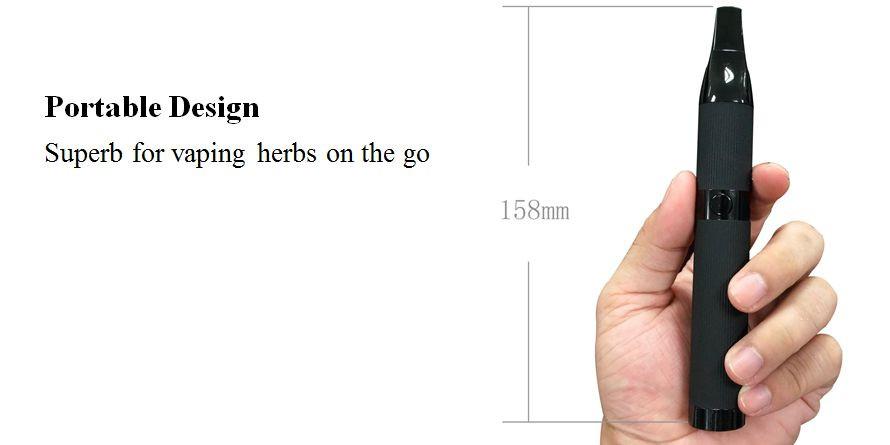 The Imag Plus Ceramic is a vape pen style variable temperature portable vaporizer.  It is very discreet and offers three temperature settings for dry herbs.  The temperature is easily changed by pressing the button on the vaporizer.  Each temperature is shown by the color of the light surrounding the button.
Green (190

°

C / 374° F)

Blue 

(210

°

C / 410° F)

Red 

(230

°

C / 446° F)
The mouthpiece is incredibly easy to put on and take off - simply twist to lock/unlock.  The mouthpiece also has a built in removable screen which is easy to clean and effective at preventing dry herbs from being inhaled while vaporizing.  
The simple one button operation has a built in safety mechanism to prevent the Imag Plus from being turned on accidentally - just click the button three times to turn on and off.  Temperature adjustment is as easy as holding the button down for two seconds and indicated by a change in color.
The Imag Plus Ceramic is great for everyone, whether you want clouds (Blue or Red temperature settings) or prefer to enjoy the subtle flavors of your herbs (Green or Blue temperature settings).  It couldn't be easier to use.
Charging is as simple as having a USB capable device.  It comes with a mini USB cord which can be plugged into your computer or a USB wall unit.
What's included:
1 - Imag Plus Ceramic Vaporizer
1 - Extra Mouthpiece
1 - Cleaning Brush
1 - Packing Tool
1 - Tweezer
1 - USB Charging Cable
1 - User Manual